When I'm browsing through Etsy or Artfire shops and looking at the beautiful collections and treasuries that are made with the handmade items from these shops, one thing that always catches my eye are baskets! I just think baskets are so pretty, and handmade baskets are extra special! Some of the baskets I've seen are beautiful and so intricate! These baskets are definitely a work of art and are each handcrafted with love by the talented crafter! One such talented person is Joanna from
Joanna's Collections
, and I'd love to introduce you to her and her shop!
Here's what Joanna says:
"I have loved baskets ever since I received my first wooden-lidded picnic basket as a wedding shower gift 35 years ago. Our home has since been decorated with baskets.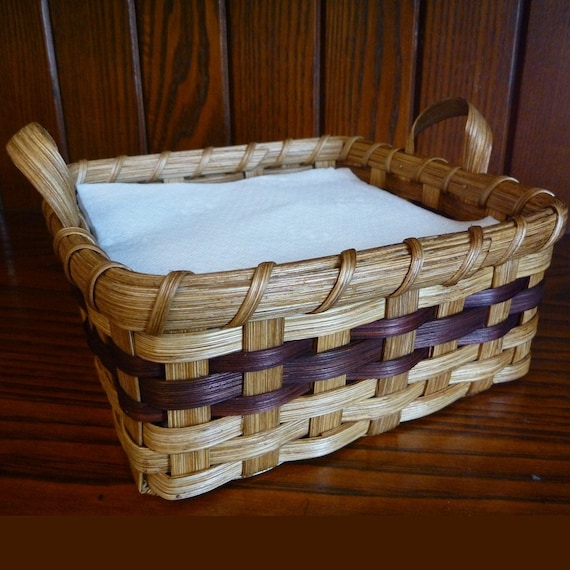 We carried our babies' necessities in "diaper baskets"; I have hidden the Scotch, masking, and duct tapes in market baskets, (so it's there when needed); our kitchen is filled with bread baskets, muffin baskets, napkin and paper plate baskets, utensil baskets, and casserole baskets; the laundry is hauled in wash-day baskets; our books are held in magazine or carry-all baskets; library books are transported to and fro in leather handled tote baskets; etc., etc., etc., :-) In other words, I am never found without a basket in hand!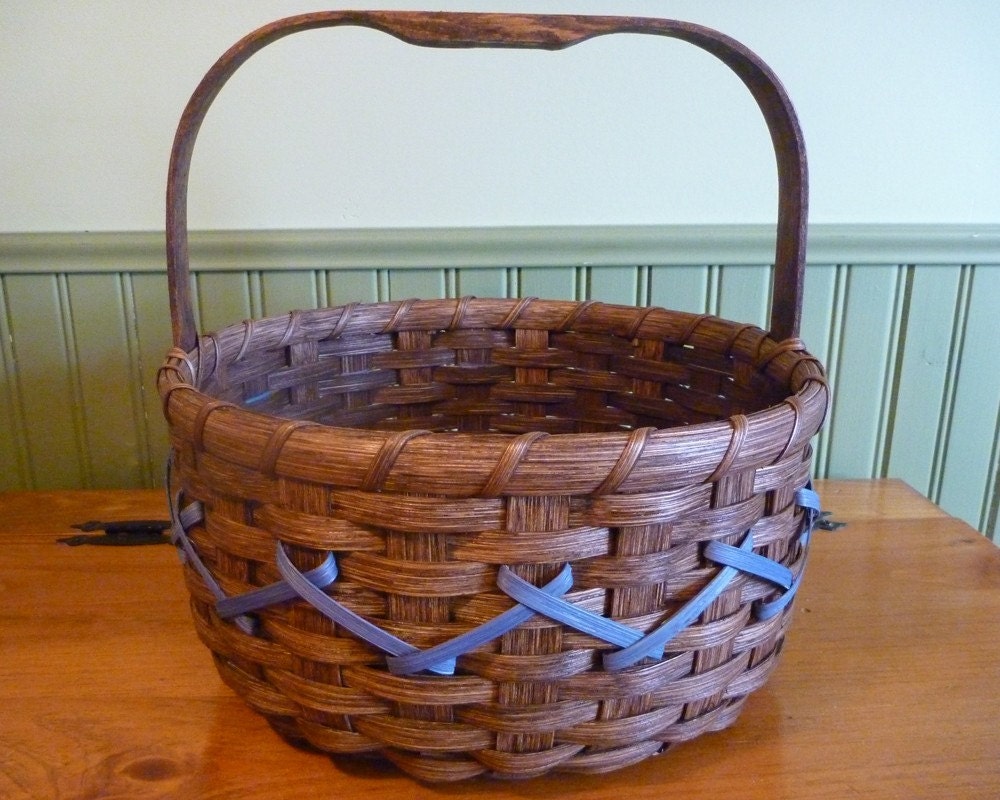 Although my love for baskets has covered the last three decades, I was not actually "hands on" involved until the summer of 1991 when I was introduced to basket weaving. At the time, our family lived and worked at a Christian camp in northern Wisconsin, and a lady from Milwaukee was attending a week-long family camp. She was an avid basket maker, and so she offered a class out on the deck of the dining hall. Being on a tight budget with a family of seven, I did not even have the $10 material fee needed to take the class. But a good friend paid my fee, and we spent a beautiful afternoon weaving our first baskets. I was immediately hooked! Up to that point in life, I had enjoyed many other types of crafts, but now, basket weaving quickly moved into first place.
Since that memorable summer afternoon 19+ years ago, I have woven over 4800 baskets, taught hundreds of classes, and designed a countless number of patterns. I am currently teaching basketry for adult community education in four different public school districts. It is always such a joy to share in a new student's delight with the completion of their first basket weaving project.
I create and weave all of our baskets in our own home shop. We have been blessed with a restored 1916 country farmhouse on a 20-acre hobby farm located in eastern Minnesota, and have had nine children, three of which are still at home. (The others keep coming back home with more!)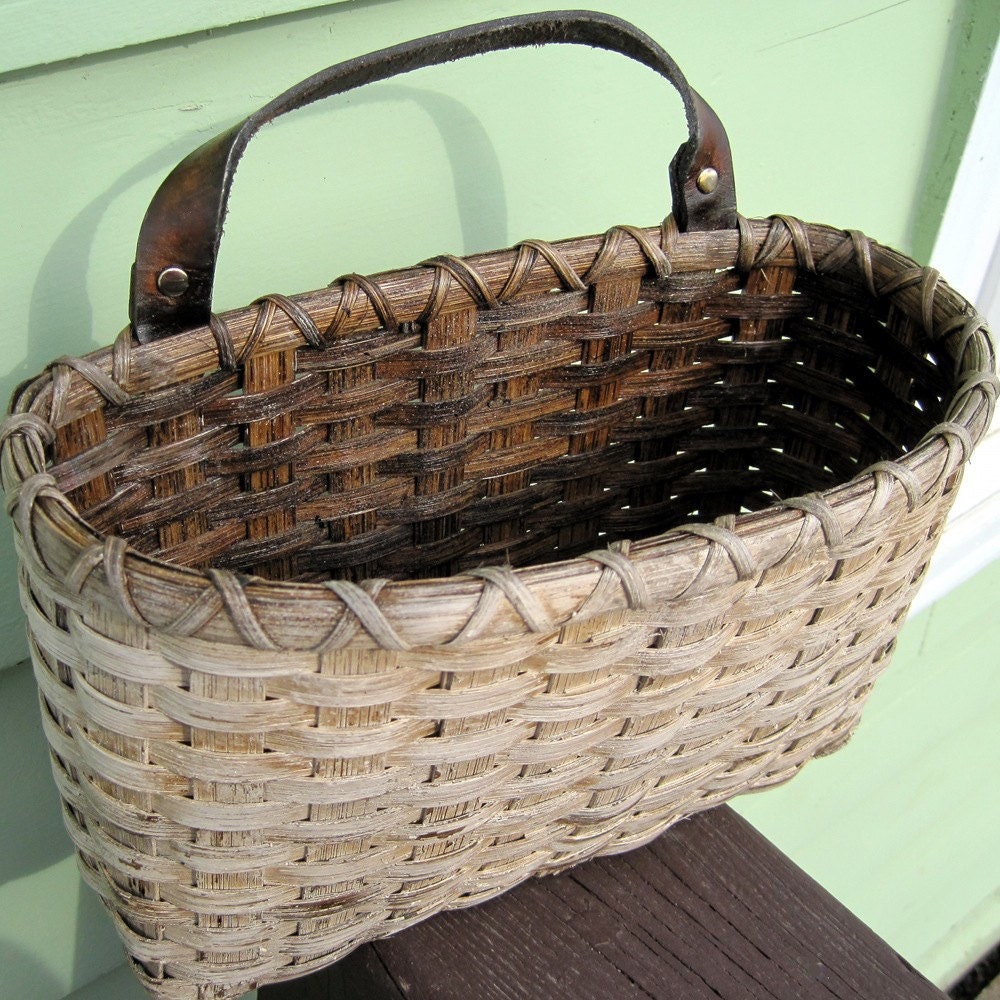 We have a large vegetable garden, a dozen apple trees, a long row of raspberries, and lots of flowers in the summer. We raise chickens and turkeys, keep honeybees, and have three horses, two dogs and a varying number of farm cats. There are bikes in the dirt driveway, a swing set and swimming pool in the back yard, and two small ponds out in the pasture. All in all, it is a great place to raise a family and — WEAVE BASKETS!"
Aren't they beautiful! So much variety and so well made! You can find these wonderful baskets on
Etsy
or their
brand new website
!
Not only would these American made, handwoven baskets be wonderful for using around your home, they would also make very special gifts!! And speaking of gifts, I am thrilled to announce that Joanna's Collections is offering one of my readers their choice of one of the two baskets below!
This is one time I wish I could enter the giveaways I list on my blog! :)
To enter for your chance to win one of these beautifully made baskets, fill out the Rafflecopter form below. Please be patient as it may take a minute to load.
Remember to record your mandatory entry in the form or it will not be counted!