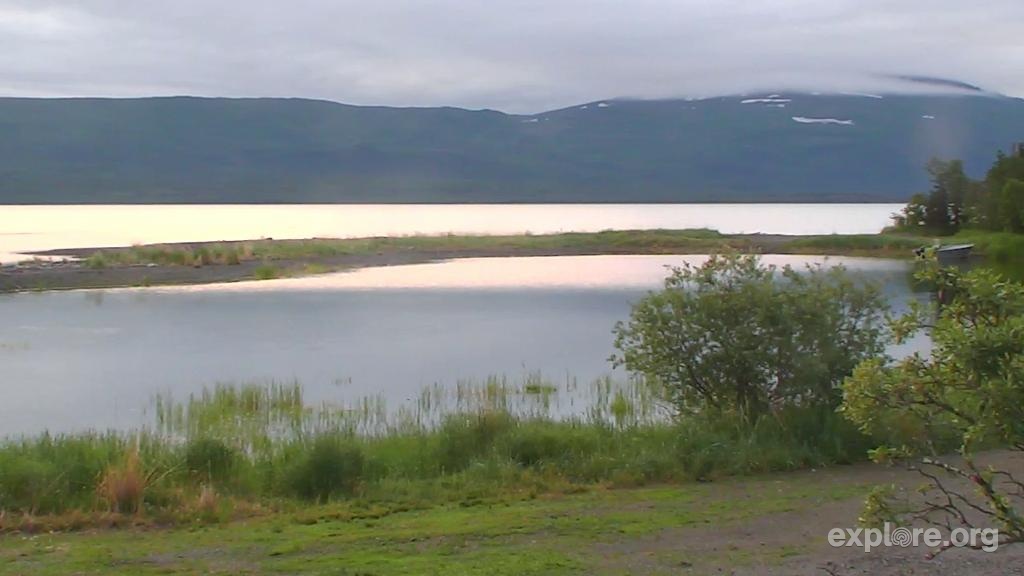 Did you know that each year over 100 Brown Bears come to the Brooks River in Katmai National Park, Alaska for the biggest Sockeye Salmon run in the world?
I've learned a lot about the bears not only from watching the webcams but also from the comments and discussions underneath the video and from reading the info on each different webcam and reading the profiles of some of the known bears.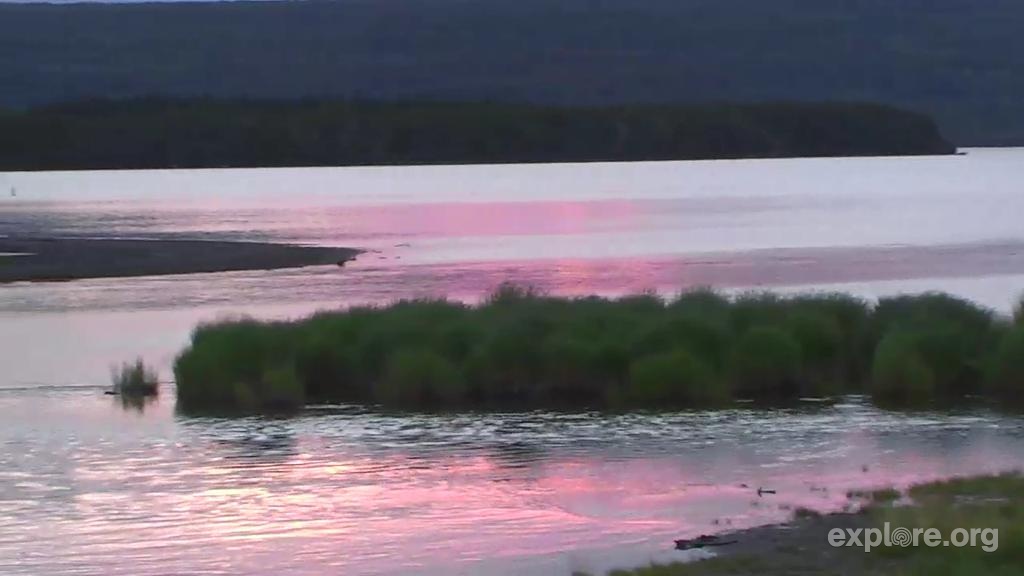 Sunrise over Lower River
I saw this mama bear and her cubs last night. She was one nervous mama and those of us watching soon saw why when a huge male bear headed across the water right towards them. The Ranger who was watching there told us that she took off running down the road toward Ten Thousand Smokes! The male bear headed her way is named Lurch and has quite the reputation for being aggressive and mean. I'm glad she and her babies got away!