Yesterday I eagerly watched out the upstairs window from the computer desk where I was working as the mailman pulled up. Yes, it looked like he might have a small box in his hands... After finishing up what I was working on, I went straight for the mailbox. There it was, the small Priority Mail box with my name on the front. My Christmas Sampler of fudge from Jewel of the Lion had arrived!!
I used to think of fudge as mainly either chocolate or peanut butter. Yes, some might have nuts or you might even get chocolate mint, but that's about as far as my knowledge of fudge went. That was BEFORE I discovered Jewel of the Lion on Etsy! Wow!!! I've never seen so many varieties of fudge! Fudge isn't the only thing Julie sells in her shop though, she also sells her famous "Aunt Helen's Pumpkin Bread", Cookies, Scones, Muffins and more!
Before you run off straight to
Jewel of the Lion
to satisfy your curiosity about those multitudes of flavors of fudge or to make yourself hungry with the yummy looking goodies, let me give you a peak behind the scenes at the woman who runs the shop.
What inspired you to open your shop?
Originally, my shop was full of jewelry & crafty things, as I was inspired by a fellow artist/friend who turned me on to Etsy after we crafted together a bit. With no activity in the jewelry arena, I decided to sell my Aunt Helen's Pumpkin Bread for the fall of 2010. My family had been telling me to sell it for years, and as a sort of homage to my Aunt Helen after she passed, I decided to give it a go.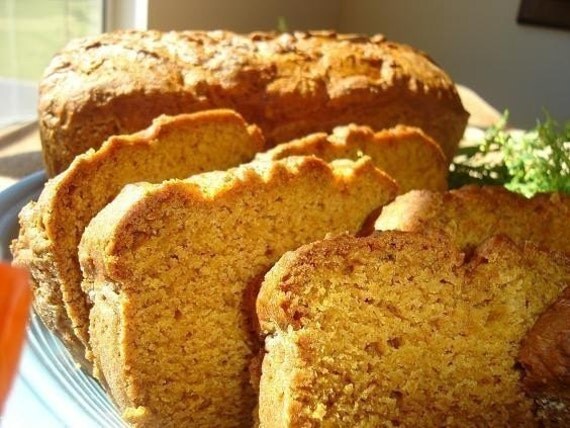 Where did your shop name come from?
I'm a writer, and I love to play with words - they fascinate me! So, my name is Julie, I'm a Leo, originally I was selling jewelry....and
Jewel of the Lion
was born! :-)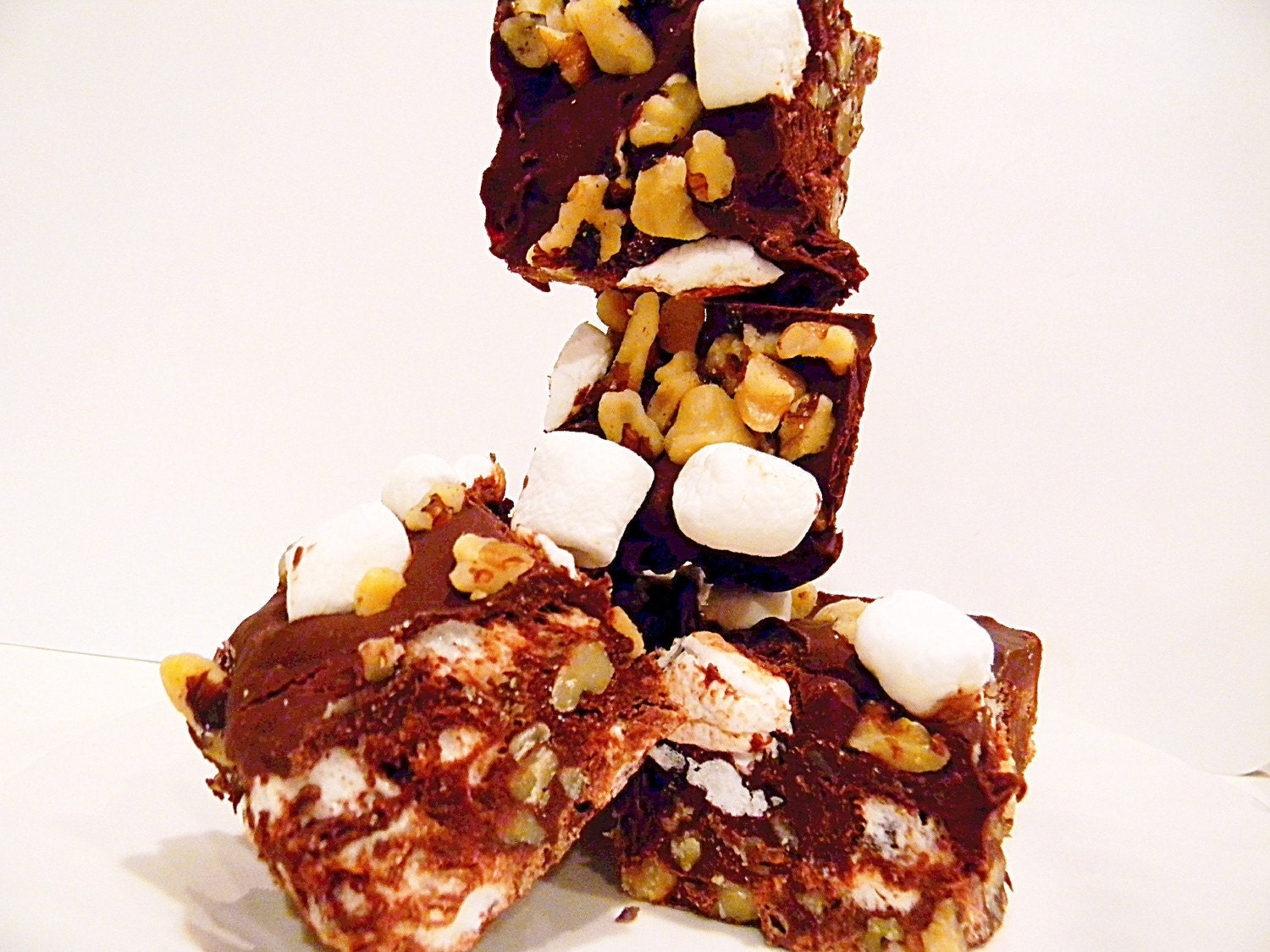 What inspires you to create your work?
Oh, my! Inspiration comes from everywhere - friends, family, food shows, magazines, billboards, random cravings, strange dreams...you name it! The world is my inspiration, and making people happy because they ate something I made is the best feeling ever! People don't just eat something, they cherish it, they remember a good time from a simple flavor, they travel back to childhood when things were easier. They have a bite and think of a long lost loved one...so many stories and so much love comes from a little something sweet.
Where/How did you learn your craft?
In kitchens, where the smells wafting out make you feel like family is all around. Where comfort reigns, and familiarity finds you in every stir of the pot, every taste from the spoon, every swish of the hand-sewn apron.
Have you taken any courses or classes?
I've never attended a single cooking/baking course, but have logged in thousands of hours in the kitchen with so many beautiful, passionate ladies....no culinary school can touch that.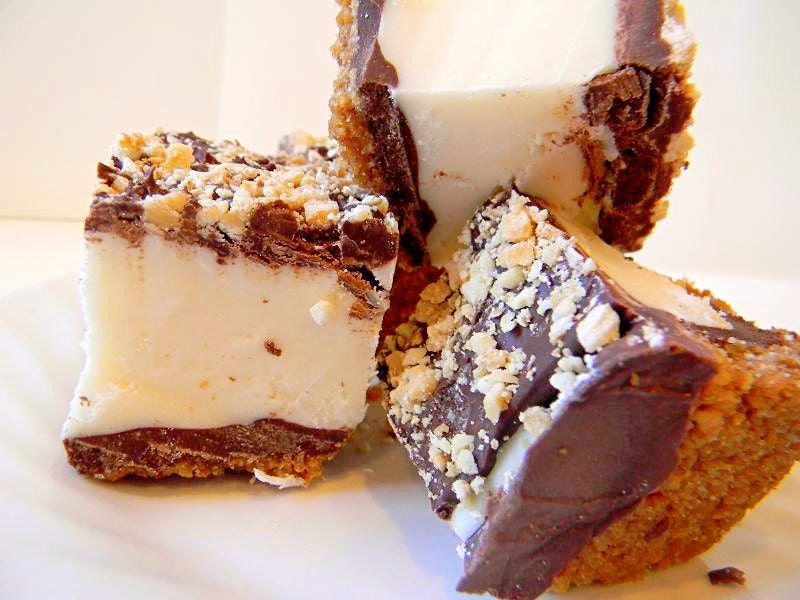 In your opinion, what sets you apart from the rest?
A lot of things set me apart...but I think one of the main things is that my fudge creations actually look like the desserts they are inspired by...my cheesecakes & pie fudges have crusts, my ice cream fudges look like ice cream...they are beautiful & unique, and taste like their original counterparts. It's fantastic! :-) I also have over 70 flavors of fudge...and I've found no one with anywhere close to that variety!
What is the most exciting thing that has happened since you've started?
Every new customer is exciting, every new relationship I make, and every new confection I make that makes someone happy.
What's the best advice you've been given in regards to what you do?
Follow your heart & keep your numbers straight!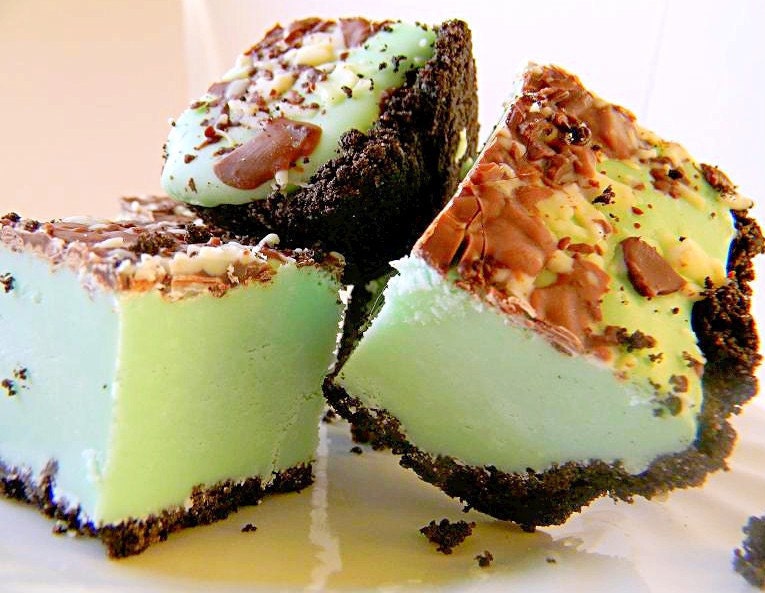 Do you take custom orders? If so, how do they work?
I LOVE custom orders! Generally people just request what they want, we work together, and everyone's happy!

Besides crafting, what else do you do? What are your other interests?
I love to write, analyze things, be with friends and family, spend quality time with others or alone. I love to paint, craft, create, live, love, laugh, learn!
How do you make time to make your goodies?
It's what I do most of the time....and somehow, there's still not enough time to do all I want.
What advice would you give someone just learning your craft?
Be courageous, try new things, believe in yourself!
What advice would you give someone new to online selling?
Study, study, learn, research, and study some more!! And customer service is 10000000% the most important next to having a solid product & good photos.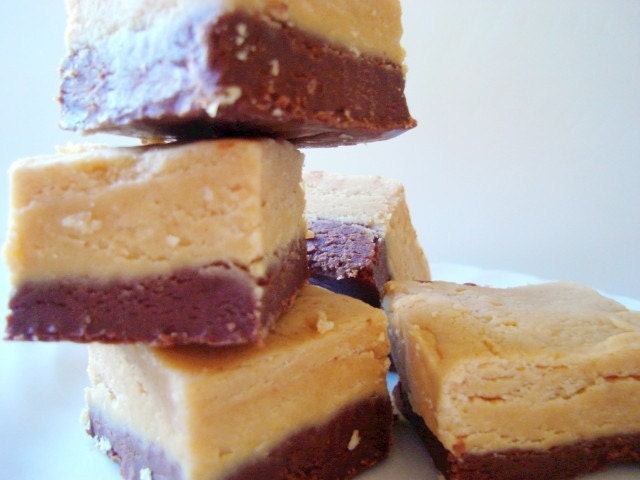 Is your mouth watering yet? As I was looking through Jewel of the Lion to find pictures for this post, I kept coming across flavors of fudge I hadn't seen before and kept thinking, "Yum!! I want to try that one!" This fudge would make a great gift for that person on your list that is so hard to shop for because they already have everything! I even have a coupon code for you!
Julie is offering a coupon code to all of my readers which will give you 10% off your entire purchase from her
shop
. Just use the code
FEATURE10
to receive your discount. She is also offering a 15% discount on the purchase of any of her 1 or 1.5 pound Christmas Samplers with the code
XMASSAMP15
. You can see her shop announcement for details.
Speaking of Christmas Samplers, I have a very sweet giveaway for you! And let me tell you, the winner of this giveaway is certainly in for a treat! Julie is generously giving away one of her 1 pound Christmas Fudge Samplers to one of my readers!!
The
Christmas Sampler
gives you your choice of 4 different flavors of fudge. You can choose from Pumpkin, Just Chocolate, Peppermint Candy, Walnut, Holiday Eggnog and Pecan Pie. Hard Choice!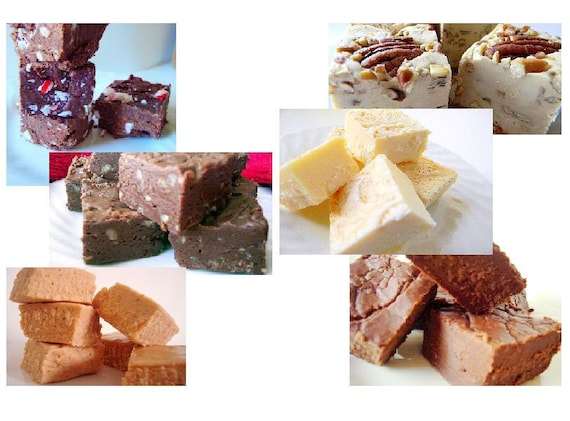 When I was offered one of these Christmas Samplers to review, I was so excited! We chose Peppermint Candy, Just Chocolate, Pumpkin, and Pecan Pie. WOW! My family and I had a taste testing party last night and sampled all four flavors. Yummy! We LOVED them! That Pumpkin Fudge tastes just like pumpkin bread, and the Pecan Pie makes you think you're actually eating pie instead of fudge! Our ultimate favorite of all the flavors we tried though was hands down the Peppermint Candy Fudge!! The peppermint and chocolate combination are wonderful! The perfect fudge for Christmas!
I'm thrilled to now get to offer one of my readers their own Sampler Package of fudge! Just follow the instructions on the Rafflecopter form below.
Disclosure: I was sent a complimentary Christmas Sampler to review. All opinions
are 100% mine.